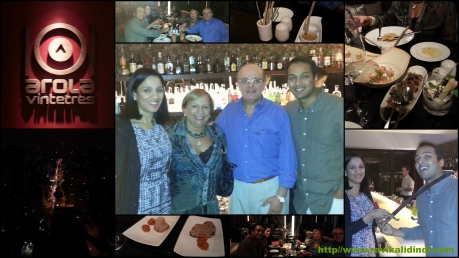 Andrea 1, a close friend of mine since the old Sun Microsystems days, introduced us to Maria, a native of Sao Paulo…or as they say, a Paulistana. We met Maria and Adel on Thursday, just before heading out to Paraty for the weekend. We had a terrific time getting to know them, the city, how it has come along over the years, and so on.
They took us to this fantastic restaurant 2 associated with chef Sergi Arola. It sat atop the Tivoli hotel 3, and had very nice views of the city. The pictures I took from my phone don't do it enough justice. The food (tapas style) was exceptional.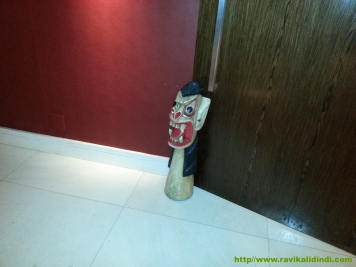 At the entrance of the restaurant, there was this interesting looking wooden sculpture. Maria explained that it is called Carranca 4, and it's purpose is to ward away evil spirits. Did not stop me from getting in;)
Can't thank Maria and Adel enough for their hospitality!