We were excited about going to a "Samba School" opening night. To even things out, decided to keep the afternoon low key.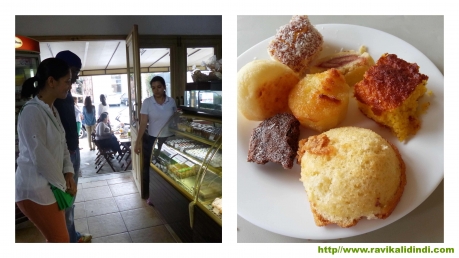 Uma wanted to try brunch at "Pain et Chocolat" 1, a popular bakery in the Moema neighborhood. It had a pretty large display of sweets, pastries, etc. that got her all excited. To me, the spread seemed more like breakfast fare, and I was none too pleased about consuming fruit, bread, and pastries in the afternoon. Took one for the team…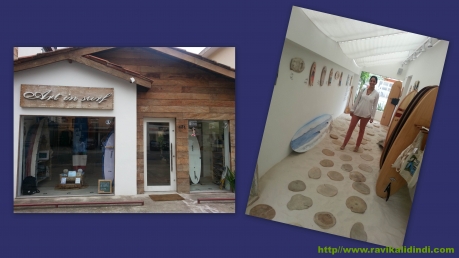 We strolled around the Moema neighborhood, checked out stores, and came across a surf board store called "art in surf" 2…it had a very cool store design.